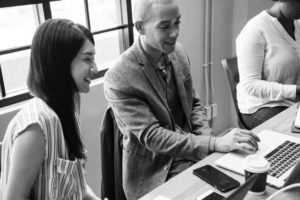 As regular readers of our Insight blog will know, our Managing Director, Richard Lowe, has committed to sharing his experience, skills and knowledge with those across the sales arena in order to fully equip professionals with the tools to land those high value sales customers.
In his latest venture, Richard's top tips on jump-starting those stalled deals appeared in leading UK tech publication, UKTN. As any seasoned sales professional will know, deals can grind to a halt unexpectedly, but there are a number of ways to rectify this, including:
Identifying when things are starting to go south: what key warning signals should you look out for?
Getting things back on track by starting at the beginning: reassess the original brief and ask yourself if your pitch truly reflected this.
Consider possible changes to the business: has the customer's priority shifted? If so, how valuable is your solution to the company's new focus?
Go back to the business case: identify any areas where this can be strengthened, particularly for any clients who are becoming nervous about the investment.
For the complete list of Richard's top tips, read the full article here.