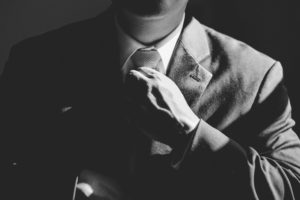 There's no doubt that the pace of change in technology sales is increasing year on year. With the advancement of technology and a shift to the Cloud and SaaS, the skills and knowledge of the sales person has had to adapt. And leading this evolution are the sales leaders. In my latest Insight piece, I take a closer look at how this role has evolved over time and what makes a great sales leader today.
Adapting to change
As regular readers of my blog will know, I've worked in the profession for over 30 years. In that time, I've witnessed three dynamics of change:
Technology is accelerating in speed and sophistication;
Buyers now have access to vast amount of data and their procurement processes have become longer with more people involved;
Sales Management has become both operationally and culturally diverse with much more complexity resulting from a reduction in face to face contact as remote working and selling becomes the "norm".
Sales leaders who could, in prior times, limit their activities to forecasting, hiring and simply demanding the team deliver results are now confronted by these three disruptive forces.
With more tech savvy customers and expectations of new solutions growing, the leaders of today need to be adaptable and take an on-going learning approach to their role. Perhaps more importantly, they also need to build this ability into their teams in order to set them up for success.
I've also seen a growth in expectations that sales people have from their leaders that go beyond the usual requirements. Teams now look to their leaders for not only support in their daily customer interactions, but also their internal activities, helping to remove inhibitors and ensure the right sales enablement is in place.
Leadership5
In order to truly see how this role has evolved, we at RBL Associates have developed the Leadership5 matrix which outlines the five attributes of a top sales leader:
Achievement (or over achievement): Give the best and expect it back
We often talk of sales professionals having 'drive', but to me this means more than just motivation; it's about Discipline, Resilience, Intelligence, Vigour and Enthusiasm. In order to deliver this 'drive' and ensure you and your team are over achieving, leaders now need to invest in developing much wider knowledge of multiple influencers, including:
The make-up of the team
Customer businesses, their objectives, challenges and people
The product and relevant industry trends
The business value of the solutions
C level sales competencies
Competitor detailed mapping and their USP
Channels, key vendors and industry analysts
Sales leaders now need to ensure such knowledge is embedded across the team and forms the foundation for strategies and planning cycles in order to not only improve the speed of sales execution, but also increase the chances of recovering from any setbacks experienced during the cycle.
Accountability: Delivering, ownership and accuracy
While accuracy has always been crucial in the forecasting process, longer procurement timescales and the impact of more stakeholders in a decision to buy combine to makes the forecasting of consistent and reliable information far more complex. And with the aforementioned pace of change making control and tracking of the sales funnel increasingly challenging, leaders have to take accountability for data analysis and ensure each opportunity is mapped in detail in some kind of CRM/ Deal Map format.
Management and teamwork: delivering operational excellence
As I mentioned earlier, sales teams now expect much more from their leaders. These senior professionals must now do more to support and develop their staff, including:
Create a culture of lifelong learning by driving coaching, training and development
Recognise success and facilitate teamwork
Respect, support and listen to others
Be accurate, brief and clear in communications
Provide a clear definition of best practice and how it should be adopted
Rapidly on-board new hires – enablement and not just training
Be involved with key deals and customers
Drive time management and prioritisation
Remove sales inhibitors and resolve conflicts quickly
Discuss, decide and deliver results, together
Creativity: Take calculated risks
Innovation is key in today's technology sales arena and it's best driven by leaders. However, while it is important to try new techniques and sales strategies, these need to be carefully calculated and clearly demonstrate value to the team. It's crucial that leaders hone their team's attention on one new thing at a time, though, to avoid overloading them with change. Starting with small changes and aiming to 'fail early' can help reduce risks and allow room for future team improvement. Perhaps more importantly, when it comes to creativity, leaders need to gather, analyse and share the intelligence that has been gained.
Integrity: at all times
Finally, today's software sales leader needs to show consistent integrity, demonstrating fairness and transparency to the team and customer in order to build trust. By doing the right thing, both to comply with regulations and ethically for both the client and the company, senior professionals will be better placed to create a successful team and secure profitable, satisfied customers.
Take a look at our website to find out more about our accurate selection services
Or check out our blog to learn more about the issues facing sales leaders