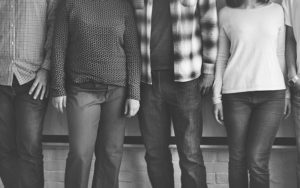 I'm pleased to say that my insight sharing across multiple platforms has continued on the Miller Heiman website. The highly respected technology sales training firm has once again published a guest blog from myself. This time I take a deep-dive look at large value customers, providing an insight into how to spot opportunities, win them and ensure they are managed efficiently.
With McKinsey research suggesting that many organisations can have 40% of projected revenue coming from only 1% of customers, there's no doubt that acquiring those large value clients is desirable. Read the full article here to find out how you can best set yourself up to secure that big deal and retain these top clients, including using a specialist firm to ensure you have the best people on the team, which is a key tactic according to Richard Hilton from Miller Heiman Group:
"The complexities of how to move from vendor to trusted advisor, improving profitability and achieving growth objectives are all essential elements of a transformation process. Clearly using a search firm that specialises in finding sales people with either the potential or a track record in winning large value accounts is equally important."
Don't forget to request your free copy of 'Winning the Large Value Customer in 2018 – A Sales Leader's Guide'.