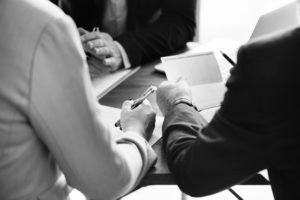 It's perhaps safe to say that in over 30 years in sales one of the most crucial insights I've developed is just how valuable developing a quantifiable business case is, particularly when it comes to landing those large value deals. However, in my experience, even the most seasoned sales professionals can struggle when approaching this strategy. In the first of a three-part series on this issue, I'll outline how professionals can begin developing a successful business case by exploring the purpose and value of the business case.
Why a business case?
As most sales professionals will know, references to return on investment (ROI) have commonly formed part of a vendor's pitch, but in most instances, this isn't supported by quantifiable information. And as sellers have, in the past, scrambled to put a figure on the value of their services, vague and occasionally wild ROI claims have been made. Subsequently, many customers now disregard such projections as either overly simplistic or unrealistic.
In contrast, the development of a robust business case, built on the solid foundations of the customer's own data and metrics researched by a Business Analyst (or value engineer) through face-to-face meetings with key stakeholders will result consistently deliver large value wins. This not only aids the development of crucial stakeholder relationships, but the information also enables the pitch to clearly define the value of the solution to the customer. By using this technique on large value opportunities your sales team will be better equipped to effectively discuss the value that your solution delivers to all customers.
So how can sales professionals ensure a strong business case is developed? By starting at the beginning.
Key functions for the customer
I've learnt in my years in the industry that the key to success in this particular area is to start with a very clear understanding as to how the business case will be used by both the client business and the vendor. When we assess the key functions from a customer's perspective, there are a number of crucial uses for such a proposal:
It forms the basis for approval and allocation of resources and funds. In instances where no budget exists, a robust business case can be the leverage needed for budget to be created or reallocated
The ability to ensure solutions are compliant with the customer's procurement processes
Quantifiable cost reduction and value-add can be demonstrated in order to get buy-in from all decision-makers
Multiple stakeholders are able to input into the business case, which can then form the basis of an agreement to proceed with a solution purchase
Incorporation of a risk analysis and strategic planning means contingencies are defined, which has the potential to increase success of the project
Data is available to highlight the consequences of not approving a new solution
Key functions for the vendor
While the above is also applicable to vendors, there are a few other key functions of a business case which will also benefit the company, including:
Greater potential to target large value transactions
Protection against excessive price reduction negotiations at the deal closing stage
Instilling a sense of urgency in key decision makers based on the potential costs of delaying a purchasing decision
More reliable forecast of timescales for closing a deal
Lower risks of no sale
The development of much closer customer relationships
Powerful case studies that demonstrate the financial benefits of your solution to use in further business development activity
The three metrics of a business case
When it comes to the specific metrics for a business case, in my experience there are three metrics to include:
The value added – which is directly related to the customer's top line growth
Cost reduction – outlining how lower operation costs and efficiencies can be achieved
Strategic Objective or Regulatory enablement – where the potential implications for failing to implement a new solution would either inhibit a C level / Board strategic objective or risk non-compliance with a regulatory deadline
Sticking to these metrics as a guideline, a business case should clearly address one or more C-Suite issues – and be sponsored by a senior decision maker from within the customer – in order to be truly successful. Demonstrating the direct link between your solution, it's unique technical features and the key objectives and challenges of the client business will disadvantage competitive alternatives.
An ideal outcome, then, would be a robust business case that combines a strong technical design and implementation plan.